HELLO! ★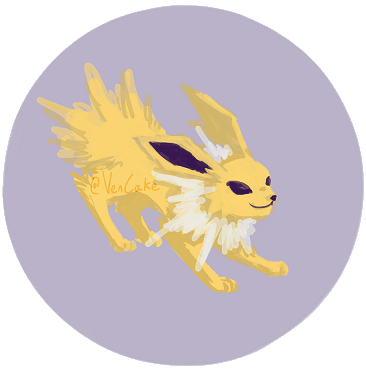 Vencake
I'm Ven/Vencake! I'm a hobbyist with an interest in art, the old web and games.
After feeling stifled by modern social media, I decided to create my own hub of what I love.
I'm inspired by artists, writers and in general creative people. I love hand-crafted websites that revolve around the old web.
→ Find out more about me here!
→ Want to be neighbours?

Sign my guestbook (reopened)!
...Or do you want to read my thoughts?




To do!

Add styleswitcher

Link all that I follow

Change navigation to a menu and make icons instead

Fix dropdown

Finish pages

DRAW MORE!

Recent Notable Updates
---
30/4/22
Spring theme is here! Added more in links.
7/3/22
I brought out my Guestbook again because IMO I prefer it. Overhauled nav and switched to JQuery. Site now is mobile-friendly (no collapse though, excludes individual pages). Loki image now is hidden on small screens.
---
23/2/22
Back from holiday from my bf! Had a great time. Updated some pages and fixed some stuff.
---
8/2/22
Rarities page added!. About page finally fixed :)
---
20/1/22
Updated music. Wrote article about remnants of the old web.
---
16/1/22
Updated music, finally got round to formatting writing properly!
---
14/22
Added music page!!
---
11/1/22
Added an OC page - psychopomp page .
---
11/1/22
Links/mutuals updated as well as lots of other pages!
---
27/12/21
Added cards. Minor fixes.
18/11/21
Added an article on attraction in games! Minor fixes.
---
14/11/21
Added reading which I want to expand. Changed colours to green because it's my fave :)
---
4/11/21
Minor fixes, added another article, one I wrote in 2011! Also added Past Layouts.
---
28/10/21
Huge revamp done! Gonna be ironing out the site to finalise it, but here it is in Autumn edition.
---
8/10/21
Fixed links, part of Linky's webring now too! Thinking of doing a massive revamp of the site.
---
21/9/21
Resources page up!
Books page up!
Manga page up!
---
19/09/21
Finally started to implement modal images! Thank you w3 schools!
---
4/9/21
Divinity II: Ego Draconis shrine up! Also some small additions.
---
etc.
Changed the aesthetic a bit. Wanted it to be more...nostalgic
---
12/8/21
Shoppe added!
---
7/8/21
FFXIV page up!! Lots of fixes
---
28/7/21
Comfy page added!<3
---
11/7/21
Separated pokémon and digimon as the PKM page was getting too big lmao. Added lots



Proudly powered by