Welcome!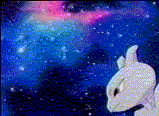 Hello!
I'm Ven/Vencake! I'm a hobbyist with an interest in art, the old web and games.
After feeling stifled by modern social media, I decided to create my own hub of what I love. I'm inspired by artists, writers and in general creative people.
I love people expressing themselves, and I do the same. Expect a non-sanitized site when browsing and enjoy your time here fuckers
❄️🎄⭐🔔🎁☃️
Christmas is near
I am very busy during the final month of the year, so I wish everyone a Merry Christmas from here ☃️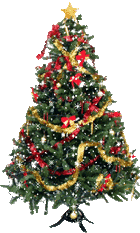 To do
Quest
More themes & install old themeswitcher (DONE)
Falling lyrics page
Go on a quest
I thought it fun to create a series of "quests" on this site. It's a WIP, so go away. Boo. LEAVE!


Recent Updates
---
15/11/23
I got off my ass and fixed the font issue. New blog post and added the PKM VGC page.
1/11/23
Halloween blog post here! A little cleaning up dead links as well. Surprise art update with a gift to a friend.
22/10/23
I've added quite a few links, mutual and ones I follow. If I missed you as mutual, please comment or email me!
13/9/23
Halloween theme is back! (Double post lol). New blog post on men in women's prisons.
26/9/23
Halloween theme is back! Couple of updates on my blog and various fixes. Probably some other stuff too that I forgot to write here.
---
18/7/23
More tea reviews, LOTS of tweaks and a new RPG Maker page..
---
8/7/23
Revised links (adding is taking a while). Split & added website appreciation, fanlistings and old/misc sites.
---
5/7/23
Edits, improvements, blog updated and links should be up to date? Please contact me if not!
---
2/6/23
Edits. Lack of updates due to IRL!
---
12/5/23
Added the themeswitcher again! Testing stuff atm. Also changed the sidebars.
---
26/4/23
Added a landing page, an article about my demisexuality and FINALLY my lyrics page! Also some fixes.
---
13/4/23
Edits to various pages and I finally changed the Newsbar text despite STILL not finishing the rest of my pages to the new theme!
---
10/4/23
Updates and (temp) fix to the pkm fav page.
---
24/3/23
Added mini reviews page among updating other things!
---
27/2/23
Just some more fixes, and added some more to links. No time for finishing this makeover atm!
---
23/1/23
New layout! Migrating everything over.
---
3/1/23
Blog stuff & general upkeep.
---
15/12/22
Added Fariness in sports! Also updated some stuff on this site.
Proudly powered by